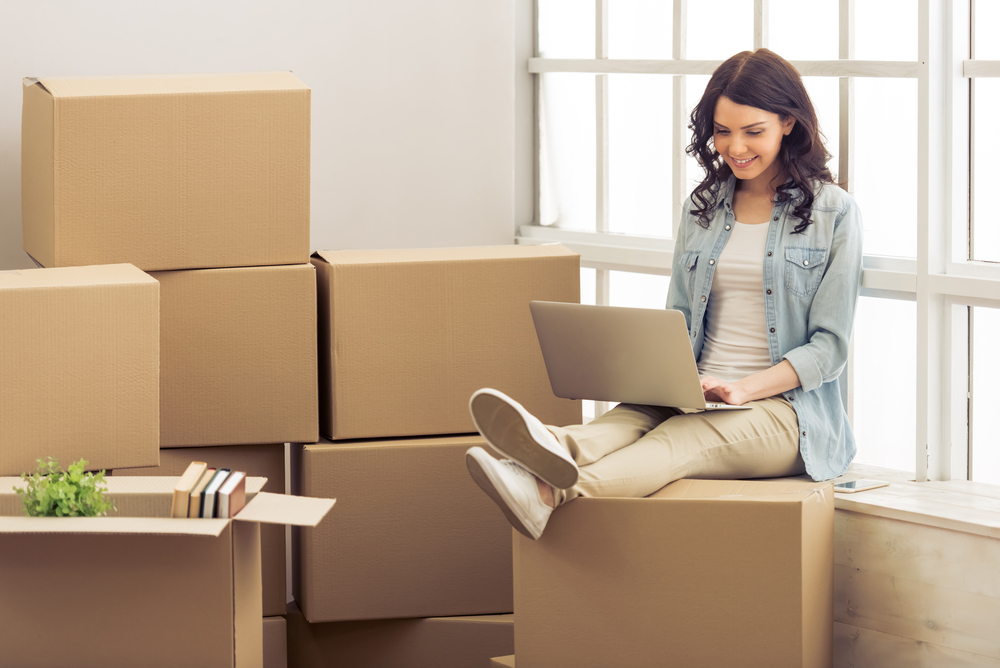 Things to Look for When Touring a New Apartment
Touring apartments can be an exciting, yet extremely stressful process. Weighing all of your options takes time and thought. How do you balance the trade-offs associated with location, cost, and amenities?
To make the search for your new home a little easier, we've compiled a list of the top ten things to look for in a new apartment. Here's what you need to know:
Utilities
Are utilities (gas, electric, cable, internet) bundled? Are they set up for you? Or do you have to go to a utility company like MG&E on your own to get everything up and running? It's important to know exactly what you're getting into so there aren't any surprises. Don't be caught without cable during the premiere of your favorite show or without internet when it comes time to submit that last-minute assignment!
At Pres House, all apartments come with utilities — including internet and cable. No surprises here!
Water Pressure
It's easy to forget about water pressure entirely until you're standing in the shower trying to rinse shampoo from your scalp with nothing but a feeble trickle. Save yourself frustration down the road by making sure each faucet has satisfactory water pressure — and that the temperature is to your liking.
Essential Appliances & Furniture
Are everyday appliances like refrigerators, ovens, microwaves, etc. included? Is any furniture provided? Most apartments come with at least a fridge and stove, but some require you to bring your own microwave and all of your furniture. Check with the landlord to see what's provided, and decide carefully whether or not you can live without a dishwasher for a year. At Pres House, our units come fully furnished!
Laundry Facilities
Ask where the nearest laundry facilities are and how much they cost. Some apartments have machines on every floor, some have a setup in a basement or spare room, and some don't have any services at all. No one wants to trek to a laundromat in a Wisconsin winter, so make sure you know the situation ahead of time.
Cell Service
We live with our phones in our hands, but checking for cell signal isn't always the first thing on your mind while touring an apartment. Make sure every area of your new place has strong enough service to stay connected.
Storage
It can be easy to overestimate the amount of storage an apartment has, especially if you have multiple roommates. Pay careful attention to how large the kitchen cabinets and bedroom/bathroom closets are. Some buildings offer storage units for tenants — is yours one of them?
Outlets
Make sure there are enough outlets in each room to provide for your electricity needs. It's a good idea to check firsthand that they work and that plugs fit firmly, without wiggling, to avoid potential hazards.
Safety Equipment
Does the apartment come with a reasonable amount of smoke and carbon monoxide detectors? Where is the nearest fire extinguisher? While no one wants to think about a fire or gas problem arising, it's important to be prepared for every possible situation.
Security
What is the building security like? Can anyone walk in, or is there a keypad (or keyfob) or some sort of check-in system? Ensure that the locks to your individual apartment are secure, and see whether or not personal bedrooms can be locked while you're away.
Windows
Windows are great for natural light and a pleasant spring breeze — but you want to make sure they're secured to keep the elements out when you don't want them. Do they have quality screens, tight seals, and proper locks?
There's a lot to consider when looking at a new place to live. Don't get overwhelmed — get informed! If you're interested in learning more about Pres House Apartments and our fully-furnished, modern building, contact our rental office.