Support Intentional Living Scholarships at Pres House Apartments
Your tax deductible donations go to support residents in sober living, addiction recovery, and purposeful living programs.  You can help give a resident a brighter future!  Please consider a tax deductible donation today. 
Since opening in 2007, Pres House Apartments has endeavored to be more than just a place for students to lay their head and store their stuff. We support and encourage residents through building-wide programs and a variety of purposeful living programs. Engagement with these programs has grown steadily and now more than 50% of residents are involved. Since 2010 we've given away more than $900,000 in scholarships! Help support our programs and donate today!
Every year we must place residents on wait lists for scholarships because we cannot meet the demand. We need your help!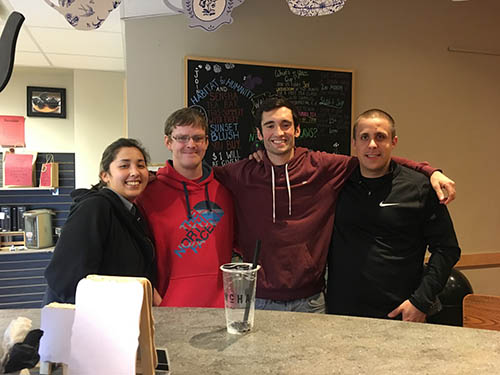 % of residents receiving scholarship
These programs work:
86% of surveyed residents report that through our programs they TRIPLE the number of people they know in our building from fall to spring.
Program participants gained more interpersonal connections and were more likely to return to Pres House for a subsequent year.
81% of our Next Step sober living participants remain in recovery & are enrolled in college or have graduated, equating to more than $500,000 in societal savings.
We need your help to provide scholarships for all the residents who want to participate in these programs. You can make a tax-deductible donation online using the secure link below or with a check made out to Pres House and mailed to 731 State St. Madison, WI 53703. $1000 (or $2200 for Next Step sober housing) provides funding for a resident for the entire year. Gifts of any amount are helpful! Thank you!
Please click the button below to make your donation.