The Final Round of Staggered Leasing Opens February 6, 2023.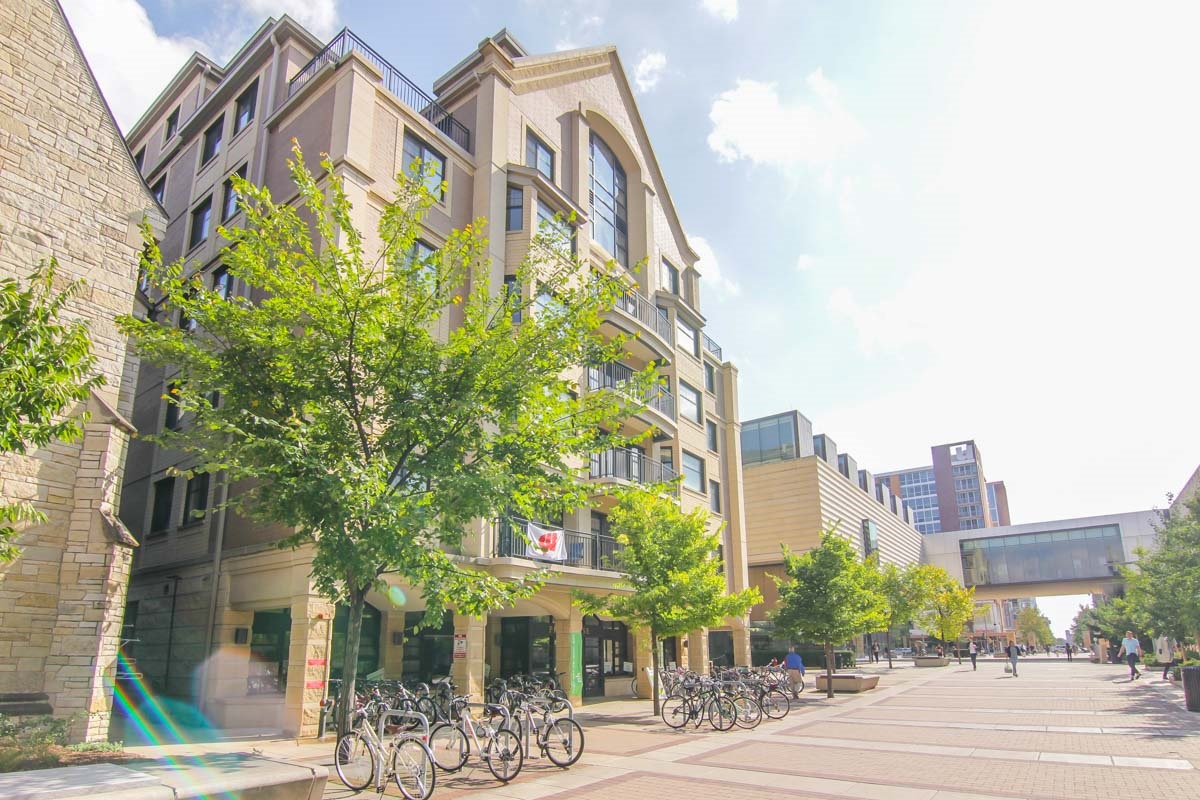 We're Holding a Place for You
Leasing
differently
for the 2023-2024 school year!
The final round of staggered leasing opens on Monday, February 6, 2023.  Here is what you need to know:
Please do not submit your application early.

To apply in this round, submit your application beginning on Monday, February 6, 2023.

We only have individual leases left

(for a bed or a room). There are no group leases available. Groups can apply as individuals (one lease per person). Individual leasing only.  No group leasing.

Once open, leasing will continue until all remaining spots in the building for fall 2023 are full. Leasing will continue until we are at capacity.
We decided to do things a little differently this year. In the past, we've done all our leasing in one go (and it's gone quickly!). While we're honored to be your first choice in housing, we realized that this timeline doesn't work for everyone. So unlike other off-campus housing options, we decided to offer multiple leasing periods during the school year.
If you've ever felt pressured or late to the game when making your housing decision, we hope this staggered leasing schedule removes some of the stress from your plate. Housing shouldn't be about first come, first serve — it should be about finding the place that serves you.
Any lingering questions? Looking to schedule a tour? Head to our contact page, and our staff will be happy to help you out! Our Leasing Office is open Monday, Wednesday, and Friday with tours by appointment only.
How will leasing work?
We're opening up the leasing window for three periods. For those who need more time to make a decision, we'll be holding back a block of spaces for lease in Spring 2023.
Why stagger leasing periods?
Securing off-campus housing in Madison can be challenging, to say the least. Here are a few reasons why:
UW has continued to see steady increases in enrollment over the past five years — good news for the Badger community, but bad news for those navigating the competitive off-campus housing market.
In 2021, UW welcomed the largest freshman class in history. The university received a record 53,829 applicants (up nearly 20 percent from the previous year) and enrolled 8,465 freshmen. Most universities will admit more students than they can support, expecting that many of them will decide against attending — especially during turbulent times, like the COVID-19 pandemic.
Badger students continue to show an unprecedented enthusiasm for higher education, increasing the demand for limited off-campus housing. A fall 2022 occupancy report revealed around 5,300 off-campus beds for roughly 48,000 students and an occupancy rate of over 94 percent. That's some stiff competition.
Despite the challenges, we feel that UW students deserve adequate space and time to decide where (and with whom) to live. Making a hasty housing decision can put a damper on your year; making the right decision can open up a world of opportunity.
Let's talk apartment details.
We offer 1, 2, 3, 4 and 5-bedroom apartments with over 15 unique floor plans. Rent an entire apartment as a group or rent a single room within one of our spacious 4-bedroom apartments. Apartments come fully furnished with utilities, internet, and cable included.
Your campus home.
Pres House Apartments are more than just a place to eat, sleep and study. Live here, and you'll live at campus' best location: a place which will become your home away from home. At Pres House Apartments, a strong sense of community underlies everything we do — from engagement opportunities to scholarship programs.
Why do we do it?
Pres House is a non-profit whose mission is to serve the community through programs and scholarships that help pay for rent and enrich residents' experience. We strive to create an environment that allows residents to reach their full potential.
We are a place where residents can embrace:
Academic Success
Community
Personal Responsibility
Wellness
What do our residents say?
"Pres House Apartments is the most welcoming place I've ever been on campus."
- 2019-20 resident
"I loved the location and how convenient it was to get to class, State Street, Memorial Union, etc. I also enjoyed the Community Dinners and being able to interact with other PH residents. Everyone was respectful and it was a great place to live."
- 2019-20 resident
"There is a sense of community, different from any other apartment.  PH Apts felt like a home away from home."
- 2019-20 resident
Start your leasing journey today.
Our next round of leasing will occur again in Spring 2023 — and we can't wait to hear from you. We know you'll love life at Pres House Apartments. From the location and floor plans to the incredible community of residents and staff, this is a place where house means home.
Any lingering questions? Looking to schedule a tour? Head to our contact page, and our staff will be happy to help you out!