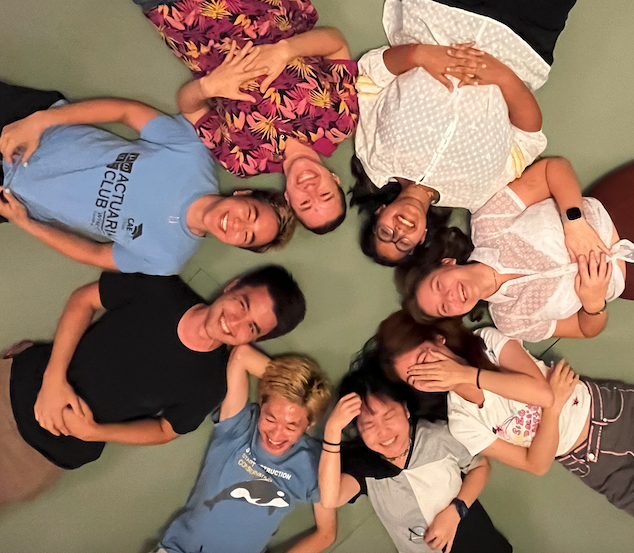 Scholarship Spotlight: Emma Schaefer, FACETS
Pres House Apartments offers seven purposeful living programs. Fifty-five percent of residents participate in one of the programs. Residents in each of these programs receive a rent scholarship and access to specialized programming to enhance their living experience and support their personal growth. FACETS is an inclusive, affirming scholarship group focused on understanding and respecting the diversity of human gender and sexual orientation, and how these intersect with factors such as race, culture, spirituality and more. Check out Emma's reflections on her time with the FACETS program!
The FACETS program has been an amazing space for me to explore, learn, and grow. I am
starting my second year in FACETS, and I am so excited to continue learning and growing with new and
old friends!
The FACETS space has allowed me to do a lot of searching, inside and out, to discover my own
identities. I initially joined the program with an open mind, hoping to potentially learn some things about queer experiences that I could take into my future career in healthcare, and FACETS quickly became so much more than just a learning experience for me. Some of the gatherings that have really stuck with me were when we discussed our families, friends, cultures, and how we show ourselves (or hide ourselves) in these different situations. Some members have a home culture vastly different than mine; for example, some members of FACETS come to UW-Madison from Japan, China, and South East Asia, and it is so eye-opening to listen to their stories, particularly those surrounding their identities and their family life. The opportunity to hear about others' experiences in their lives—both here on campus and at home all over the world—has given me so much perspective about my own life as a white, bisexual woman from the Madison area. FACETS has given me a safe space to explore how I hold my identities as I move throughout the world; it is a space where I feel comfortable talking through my experiences, and I always feel listened to and heard.
It has been so liberating to share stories, struggles and joys with the wonderful residents in
FACETS; we all learn from each other every time we meet, and it is amazing to have a space on campus
where we can truly be ourselves. Dedicated time to focus on community with such a diverse yet close-knit group of people is invaluable and can be hard to find on such a bustling campus, but I am so glad to have found that in the FACETS program! I hope that FACETS can continue to provide this space for members in years to come, because I know that people in FACETS can help give that same safe, inclusive, and open-minded energy to people in the greater campus community as well. Sometimes all it takes to make a difference is to know how to listen and empower someone, and the FACETS program has been an excellent way for me to practice this.