FACETS Micro Community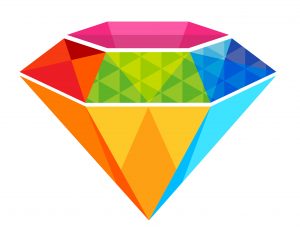 FACETS is a Micro Community at Pres House Apartments dedicated to fostering a deeper respect for and understanding of the diverse ways human gender and sexuality can be lived and expressed. FACETS is an open and inclusive residential opportunity for persons of any and every gender identity and sexual orientation and any national, cultural or racial heritage. FACETS will be housed in a furnished, shared 4 bedroom unit at Pres House Apartments. Participants will sign individual leases for either shared or single rooms; rent includes all utilities. Program participation includes a $100/month rent scholarship, plus funds to support community activities.
Individuals who are interested in applying to live in FACETS Micro Community can fill out the form below.
Pres House Apartments is an open and affirming private housing facility owned by the non-profit Presbyterian Student Center Foundation. The Foundation supports annual rent scholarships for intentional living programs currently totaling almost $90,000 a year. Each intentional living program offers a limited number of scholarships.  Programs may fill quickly. Residents of any background are welcome to apply; no religious affiliation or activity is required or expected.
FACETS Rent Information:
Shared double (large): $595/person, $495/person with scholarship (2 individual leases)
Shared double (small): $575/person, $475/person with scholarship (2 individual leases)
Single room: $795, $695 with scholarship (2 individual single room leases available)
Get in touch to learn more!