Pay Rent Online
Log in to your personal online portal to quickly and securely pay this month's rent. We accept (Visa, Mastercard, etc.)
Submit A Maintenance Request
Leaky sink? Jammed window? Log in below to submit a maintenance request – we'll address your concerns as quickly as possible.
Community and Events
At Pres House Apartments, building a tight-knit, supportive community is one of our top priorities. Throughout the year, we host activities that bring residents together and provide opportunities for connection and growth. On average, 95% of residents participate in community activities during the year, even if it's just stopping by our weekly snack table!
In addition to the activities and events listed below, past events have included:
"Welcome Back" Pizza & Ice Cream Social
Pumpkin Carving / Halloween Party
Exam Week Hospitality
Weekly emails and bulletin boards are the best ways for current residents to stay up to date on what's happening.  You can also check out the calendar at the bottom of this page.  Follow us on Instagram @phapartments (we love getting tagged in photos and stories!) and like us on Facebook @ph.apartments.
"[Pres House] is different from other apartments in that it strives to bring people together to make meaningful connections, promote self-growth and reflection, and encourage its residents to try or learn something new."
- 2019-20 resident
"The highlight for me was the welcoming and caring environment that Becca and Ginger foster, supported by the Micro-Community events and Wednesday snack table."
- 2020-21 resident
"The food and snacks boosted my mood.  Pres House shows that they actually care about you and your wellbeing in many different ways."
- 2020-21 resident
"I love community dinners ❤️ They introduced me to many different foods I've never had before!"
- 2020-21 resident
"Afternoon tea was my favorite! I ended class at a good time to arrive for tea so it was a great way to just pick up a snack and tea and relax after a long day."
- 2019-20 resident
Roommate Agreements
We want your apartment to be a positive place to sleep, work, and relax.  Pres House provides an optional Roommate Agreement tool to help you and your roommates discuss and set expectations for your shared living spaces.  View and print here! If issues come up, or you just want to refresh your commitments to each other, it's never a bad time to revisit yours or download a new copy.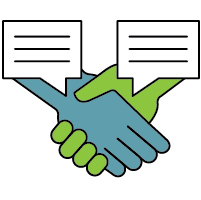 Community Dinners
Community Dinners are our most popular building-wide event!  Once a month, Pres House Apartments residents are treated to a free informal dinner, typically prepared by our talented chef, Laura.  Community Dinners are a perfect opportunity to connect with neighbors while enjoying delicious home-cooked cuisine.
Check bulletin boards and emails for special summer 2021 dinner dates and sign-up links.  RSVP for a meal no later than 48 hours before the date!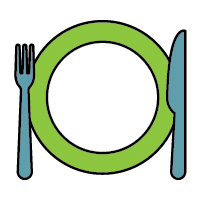 Afternoon Tea
Ever miss after-school snacks? We sure do. That's why we instated Afternoon Tea, a weekly gathering featuring free snacks, beverages, and conversation with your fellow residents and staff.  We love getting to know your names and faces, as well as giving you a little extra fuel for studying.  Drop by for just a moment, bring classwork, or better yet come relax for a well-earned midweek break!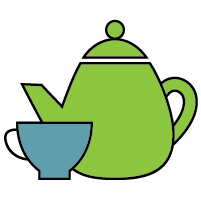 Supportive Staff
Pres House Apartments is lucky to have two full-time staff whose job it is to support residents and design programming with you in mind.  Ginger and Becca are eager to get to know residents, and to provide guidance you may need as you learn to balance various parts of life. Struggling with a roommate or family member? Having difficulty adjusting to life in college? Both Ginger and Becca provide friendly, knowledgeable, and safe environments to talk through these and any issues residents may face.  Ginger and Becca also organize the scholarship programs and building-wide activities, and are open to any suggestions and feedback.
We are always happy to meet and connect with residents.  Feel free to knock on our doors, say hi over Tea or Dinner, or reach out via email! Ginger's office is at the west end of the 6th floor, and Becca's is in the same location on the 2nd floor.  You can reach out by email at: ginger@preshouse.org and rebecca@preshouse.org.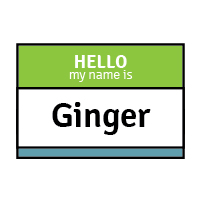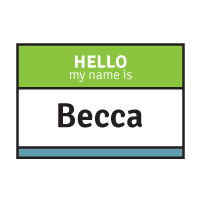 Pres House Church Activities
We should start by answering a frequently asked question:  do I need to be religious or a member of Pres House Church to live at Pres House Apartments?

The answer is no. Not only do you NOT need to be a member of Pres House Church to live at Pres House Apartments, you do not need to have any religious affiliation. We are open and welcoming to residents of any religious background or none at all. PH Apartments is owned by the non-profit Presbyterian Student Center Foundation (Pres House), which works to support student and resident well-being.  It is important to us to maintain a living community where residents live out their own diverse beliefs and values.
If you would like to participate in activities at Pres House Church, Sunday worship, weekly groups, playing in music team, and special events are some of your many ways to connect.  Visit preshouse.org for more info.