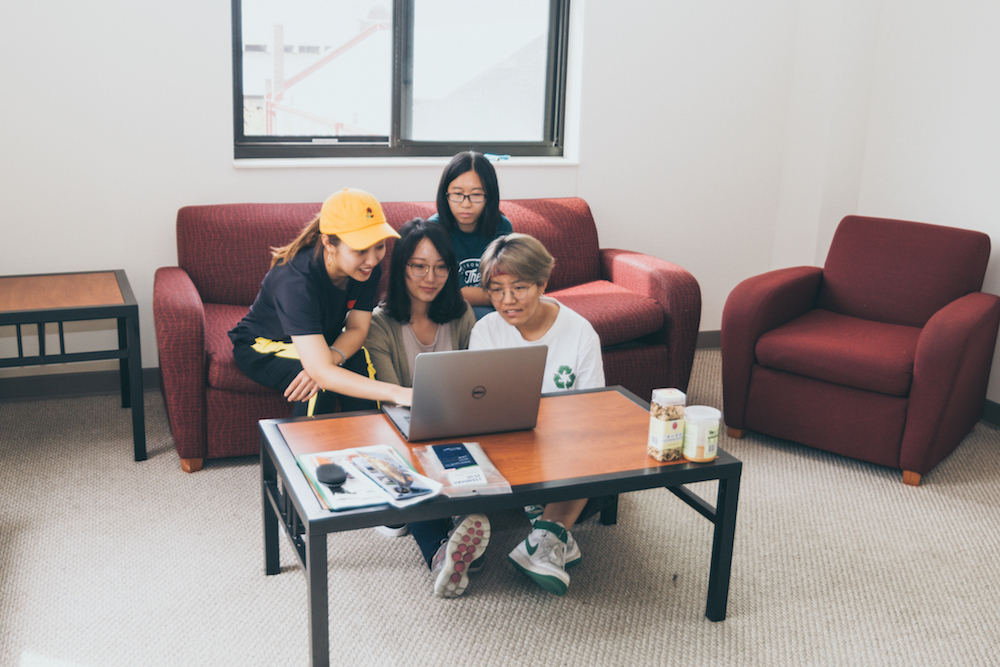 10 Tips to Get Back Into the Swing of Things at School
Somehow it's already the start of a new semester again, and that means the time has come to trade in late nights for 8am lectures. It can be tough to get back into a school routine after all those weeks off, so we've put together some tips to help you start the semester strong.
Reset your sleep schedule.
School breaks can be a mess for your circadian rhythm. It's a good idea to start getting your body used to waking up at the time you will for classes a few days before they actually start. Going to bed and getting up at a consistent time will help you fall asleep faster, sleep better, and wake feeling ready to take on all the exams and extracurriculars ahead.
Make a master to-do list.
One of the most stressful things about a new semester is the nagging feeling that you're forgetting something. There's so much to do in so many areas of your life — and that's where a master to-do list can help. Take some time to sit down and think about everything you need to accomplish in the next week or so, from buying textbooks to organizing your bedroom and all the details in-between. Having one central list can help you feel more in control.
Budget time for hanging out.
We know that college is technically about education, but fall also means getting to reconnect with the campus friends you haven't seen in a while. When thinking about your schedule for the next few weeks, be sure to allow time for hanging out with your crew. If you're intentional in structuring your time, you can give yourself room to excel both as a student and a friend.
Get to know your neighbors.
It can be hard to feel settled in the midst of an unfamiliar living situation. A great way to combat this is taking the initiative to meet your neighbors. At Pres House we make this easy with our Afternoon Teas and Community Dinners, but all it really takes is the courage to start a conversation.
Understand your resources.
Keeping track of all the things offered to students on campus can feel impossible at a university as large as Madison. Take a minute at the start of this semester to familiarize yourself with resources like drop-in tutoring, professors' office hours, and University Health Services. Knowing what options are available to you before you actually need to use them will pay off during the stressful weeks to come.
Make a study plan.
Study plans sound boring, but they can be invaluable when it comes to balancing particularly busy weeks. Look through your syllabi to take note of large exam dates, and block off some extra time during the week or two beforehand to dedicate to studying. Conceptualizing when your big tests are coming early on in the semester will help you be fully prepared when they roll around.
Order your priorities.
With so much going on, it's easy to lose track of what things are most important. Defining your priorities at the start of the semester can help you avoid feeling overwhelmed later on. Step back for a moment and consider what you most want to get out of these next few months. Do you need to focus on stellar grades? Deepening your friendships? Professional development? Whatever your goals are, align your priorities around them. When tough time management decisions arise in the coming weeks, you'll be able to choose the option that best supports what really matters to you.
Try something new.
If the grind of classes is squashing your motivation, it might be a great time to change it up and put yourself out there. Trying something new — like participating in a different student org or pursuing a fresh hobby — can help you feel excited again. Don't be afraid to stretch your comfort zone!
Work towards a routine.
With a new class schedule, homework load, extracurricular expectations, living situation, and more, life can quickly start to feel chaotic. It's a smart idea to establish a pretty consistent routine as early as possible. Get to know your different obligations and plan your days accordingly by blocking time off for your top priorities. Don't worry if it takes a little while to get fully comfortable in a routine, though — there's plenty of time to adjust if a certain schedule isn't working.
Allow time for yourself.
As classes, clubs, and friends all demand your time, it doesn't take much to start feeling overwhelmed. It's important to practice self-care in the rush of a new semester. Take some time for yourself when you need to: read a book, go for a run, or even turn off your phone to disconnect for a little while. There's nothing wrong with being honest about the rest you need — and if you're kind to yourself from the beginning, you'll decrease the chances of burning out halfway through the semester.