FACETS Micro-Community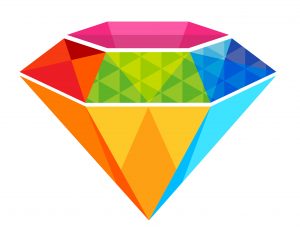 FACETS is a Micro-Community at Pres House Apartments dedicated to fostering a deeper respect for, and understanding of, the diverse ways human gender and sexuality can be lived and expressed. FACETS is an open and inclusive residential opportunity for people of any and every gender identity and sexual orientation, and any national, cultural or racial heritage. FACETS is housed in a furnished, shared 4-bedroom apartment at Pres House Apartments. Participants sign individual leases for single rooms; rent includes all utilities. Program participation includes an $85/month rent scholarship, plus funds to support community activities.
FACETS program participants are expected to meet at least once a month to engage in a meeting, discussion, activity, or event around the topic of gender and sexuality, especially considering intersections with other aspects of human experience.  The group will also organize a building-wide event or initiative 1-2 times during the year.  Participants are also expected to live respectfully and maintain a healthy, mutually supportive living environment conducive to growing and learning through each other's experiences.  Activities are self-directed, but members receive support and guidance from Pres House Apartments' full time program staff members: Ginger Morgan and Becca Bedell.
Individuals who are interested in applying to live in FACETS Micro-Community can fill out the form below.
Pres House Apartments is an open and affirming private housing facility owned by the non-profit Presbyterian Student Center Foundation. The Foundation supports annual rent scholarships for intentional living programs currently totaling almost $90,000 a year. Each intentional living program offers a limited number of scholarships.  Programs may fill quickly. As with all of Pres House Apartments, FACETS is comprised of residents from all varied backgrounds; no religious affiliation or activity is required or expected.
FACETS Rent Information for 2020-21:
Four private bedrooms within a shared suite, each $885/month – $800/month after program scholarship.
FACETS may also admit a limited number of Pres House residents who live outside the shared apartment, but demonstrate commitment to the program's goals and participate in program activities, on a somewhat reduced scholarship.
Get in touch to learn more!